Thai Cottage Home Cookery School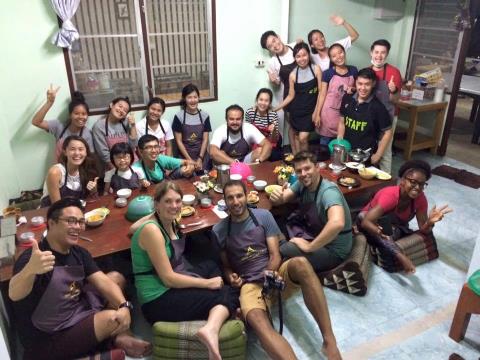 Why choose Thai Cottage Home Cookery School?
Courses are given in traditional Thai family style
Cooking is done in a clean open air kitchen
Everyone has their own cooking station and wok
Class size is limited to 10 persons in order to maximize individual attention
Entire course can be vegetarian
Dishes can be spicy/non-spicy to suit your taste
All of the courses can be run in one day
All courses include:
Experienced English speaking Thai teacher
Cooking rice & sticky rice
Ingredients for cooking and drinks
Recipe book and certificate
Eat the food that you have cooked
Free transportation from and to your accommodation
Half day Mudplaying with Elephants

Our courses and prices:
We will pick up customers from up to 3 kilometers from downtown Chiang Mai.
You can book by Email or by phone:
Tel: +66 (0)629645112 (Mobile)
To book please state:
Your name (same as you used for hotel reservation)
Number of persons
Cooking Class
Where to pick you up (hotel or guesthouse)
Email:

You can choose from up to 6 categories of food.
Stir-Fried
Soup
Appetizer
Curry Paste
Curry
Dessert
The categories
Remarks:
- Vegetarian option is available for the entire menu
- You can make mild version
1. Stir - Fried

Fried Noodles Thai Style

Chicken with Cashew Nuts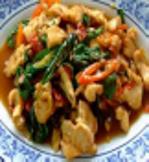 Fried chicken with holy basil
2. Soup

Hot and Sour Prawn Soup

Chicken in Coconut Milk
Tom Saeb
3. Appetizer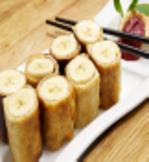 Banana Spring Rolls

Spring Rolls
4. Curry Paste

Green Curry Paste
Red Curry Paste

Khao Soi Curry Paste
5. Curry

Green Curry with Chicken

Red Curry with Pork

Chiang Mai Noodles with Chicken (Khao Soi)
6. Dessert

Mango with Sticky Rice

Banana in Coconut Milk