Window to Chiang Mai Thailand
Tours & Trekking

Bo Sang Umbrella Festival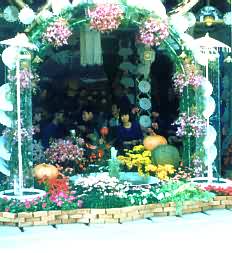 (Third weekend of January)
Hundreds of pretty local girls hold umbrellas in a very colorful parade and beauty pageant.
The whole handicrafts village is beautified with Sa paper umbrellas, flowers and other handicrafts. Umbrella makers and painters hold competitions where you can see the best at work.
The festival is as much for local people as for visitors.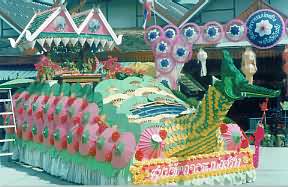 Parade float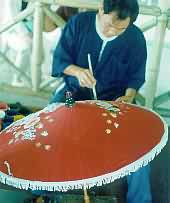 Umbrella painter at work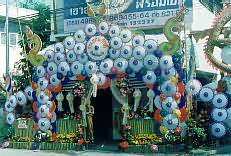 Shop front in Bo Sang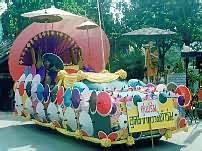 Parade float