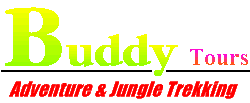 Buddy Tours, Elephant Care, Adventure, Hilltribe & Jungle Trekking
in Chiang Mai, Thailand
Home Trekking Info The Company Booking & Payment Info Where to find us
Seven days volunteer program,
the Hug Elephants Sanctuary
& Buddy Tours
The Hug Elephants Sanctuary is a family run project for the elephants. Their vision is that the elephants no longer have to work with the elephant riding parks. They rely on visitors and volunteers to give the elephants the love and care they deserve. And you can experience one of the greatest experiences of your life.
Their mission is to provide the elephants with utmost care, comfort and freedom. Their methods and information are transparent and honest. The health and happiness of their elephants is their highest priority. You can stay with the elephants as a traditional Mahout (elephant keeper) and learn to understand the lives of elephants.
They are located in the Mae Wang District / National Park approximately 1h south of Chiang Mai.
Learn about the Asian elephants
Enjoy close contact with elephants and take care of 1 elephant during your stay
Learn the elephant commands
Feed the elephant and gather food for the elephant by cutting banana trees or grass, preparing sticky rice and unloading trucks with elephant food
Clean the elephant's area
Experience Thai culture and the life of a mahout
Bear in mind that being a mahout is hard work, but it is a very rewarding job!
We provide:
Transportation from and to hotel (or return to airport)
Guide, elephant trainer
Meals of traditional Thai food and fresh fruits
Clothes
Pick up from your hotel or guesthouse by pick up truck 7:30 - 8:00h.
Return to your accomodation or Chiang Mai Airport at about 18:00h.
Or send an Email to
(Please supply your full name, the departure date for the trek, the number of persons and the name and phone Nr. of the hotel or guesthouse where you will stay.)
A typical day in the life of a volunteer
Morning

Wake up 07:00h
Elephants breakfast
Breakfast 09:00h
Assisting the caretakers with daily elephant care tasks

Afternoon

Lunch 12:30h
Search for the elephants in the jungle
Escort the elephants with visitors to the mud bath
Bath the elephants

Evening

Escort the elephants back to the camp
Daily cleaning of the elephants environment
Dinner 19:00h
Relax

Other duties not subject to timeline (may take precedence over example day above)

Building, maintenance and enrichment of the infrastructure of the camp
Collection of ingredients and preparation of herbal medicines for the elephants
Planting trees or food for the elephant (seasonal)
Domestic tasks (e.g. Assisting with cooking, cleaning for the volunteers)
Further volunteer opportunities (such as teaching English, marketing, web page development, artistic projects, etc.) may also be available, depending on your skills and the needs of the Sanctuary
What you should bring.
Hat
Swim suit
Sun blocker
Insect repellent
Towels
Walking shoes
Clothes to change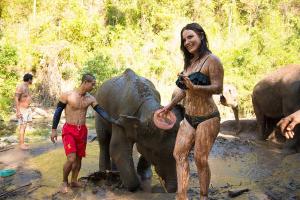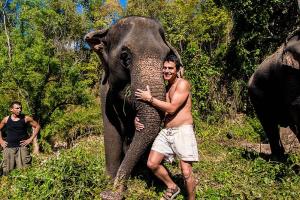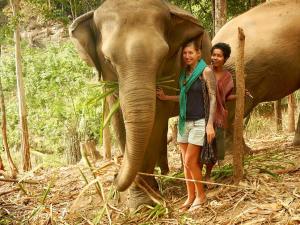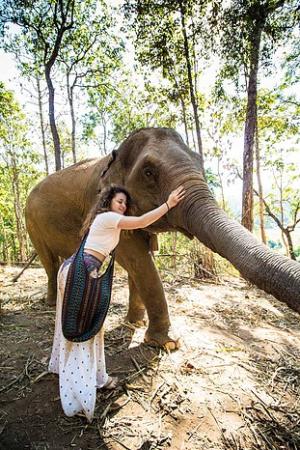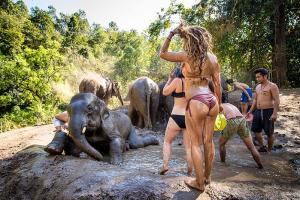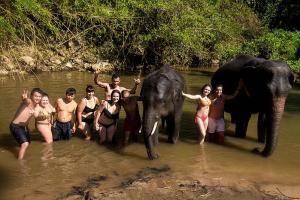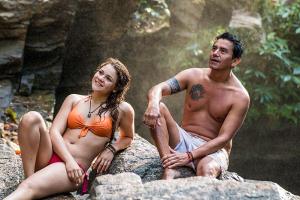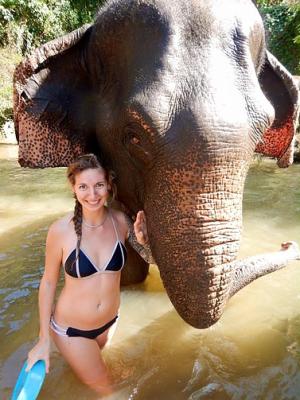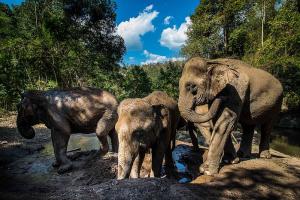 Useful links:
The Karen hilltribe Visiting Hilltribe Villages Malaria Prevention